There's such a benefit to seeing all your accounts consolidated into one convenient place to gain access to your financial insights anytime, anywhere. Keeping track of all of your credit card, brokerage, checking, savings, loan, and other accounts can be quite the process, especially if they're held across many financial institutions. Our aggregation tool in Mobile and Online Banking will link them all together on one page to help you get a big picture view of your finances.
To set up account aggregation, first you need to be enrolled in Online Banking.
While using a web browser, you can link financial accounts you have outside of Salal with this tool. Once an account is linked, it will show as an external account on the Dashboard and under Accounts.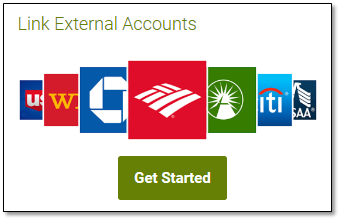 Click "Get Started". The Aggregation Disclosure appears the first time you link an external account.
Once you have read the disclosure, check the "I Agree" box and click "Continue". The Link Account screen appears.
Select the correct institution from the list or type the institution's name and hit [Enter] to search.
Verify the account by entering your User ID and Password for the external account's online banking and click "Submit". The account is verified upon successful login.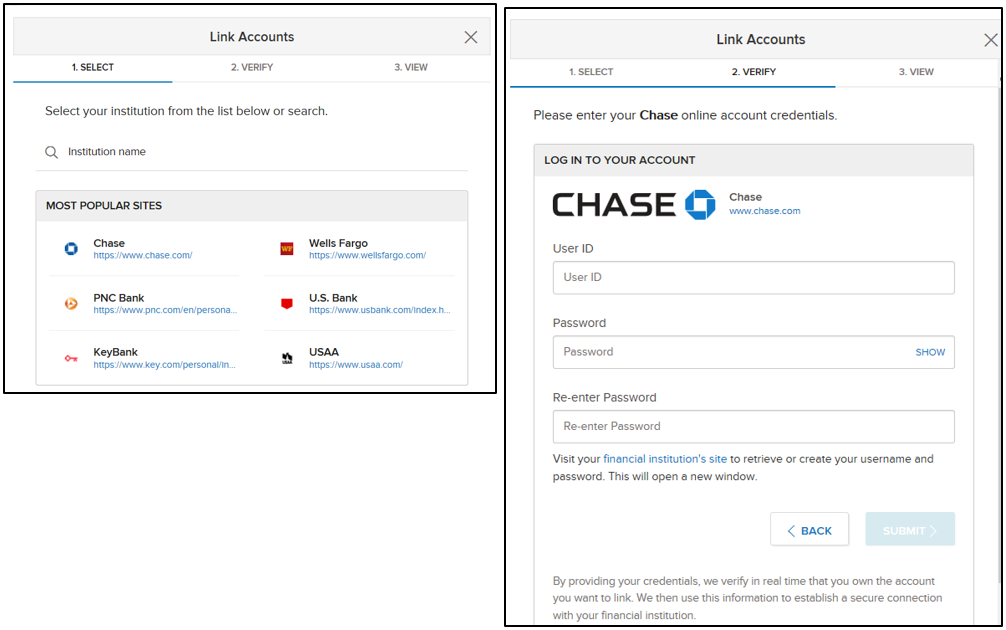 The external accounts will show like the example below on your Dashboard.